Understanding Online Casinos
Gambling seems to be everywhere you look nowadays. We see ads on the internet, on TV, on podcasts. There are social media sites dedicated to nothing more than reviewing the latest slots. YouTube personalities amass thousands of followers by filming themselves gambling on these sites.
What used to be available only in places like Las Vegas or Atlantic City, online casinos now provide a thrilling and immersive gambling experience from the comfort of one's own home. However, for beginners, understanding the intricacies of online casinos can be overwhelming. Today we aim to shed light on some of the fundamental aspects of online casinos, equipping novices with the knowledge and confidence to explore this dynamic realm responsibly.
Embracing the Digital Gambling Era
The advent of online casinos has revolutionized the gambling industry by providing accessible entertainment to individuals worldwide. Online Casinos offer a myriad of advantages, such as 24/7 accessibility, diverse game selections, and a range of deposit options like Cryptocurrencies that land-based casinos do not. They are quick and easy forms of entertainment. Understanding the appeal of online casinos requires recognizing their unique features and benefits, which can enhance the overall gambling experience for beginners.
The Legality Factor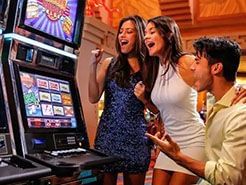 Before diving into the world of online gambling, it is crucial to understand the legal landscape. A lot of beginners may feel uneasy about using these sites to gamble real money on. Those concerns are valid, and the legality of online casinos varies from one jurisdiction to another, with some countries embracing and regulating the industry, while others impose strict restrictions or outright bans. Beginners should research and ascertain the legal status of online gambling in their respective regions to ensure compliance with the law. Additionally, it is advisable to choose reputable online casinos licensed by recognized regulatory bodies to guarantee fair gameplay and protection of personal information. The longer the online casino has been operating, the more likely it is to be a trusted and secure establishment.
Safety and Security Measures
Online security is paramount when engaging in online gambling. A lot of beginners may have serious doubts about depositing funds from their bank account or credit card. While those are real concerns, reputable online casinos employ advanced security measures such as encryption technologies to safeguard sensitive data and financial transactions. A big advantage online casinos have over land-based casinos is the option of using cryptocurrencies. This allows players to safeguard themselves by avoiding giving up bank accounts or credit card information. It is essential to review the casino's privacy policy and terms of service to understand how they handle personal information. As with any account, utilizing strong passwords and avoiding sharing confidential details are vital steps in maintaining online security.
Deposits and Withdrawals
One important aspect of the online casino experience is managing deposits and withdrawals effectively. Many online casinos offer easy deposits using credit cards, cryptocurrencies or bank accounts. Beginners should note that using credit cards often comes with an extra processing fee. Withdrawals are typically done quickly, and like deposits, can be requested in various forms. Online casinos deploy customer service representatives, usually through a live chat function, that will assist players with any issues they may come across.
Game Variety and Selection
One of the most alluring aspects of online casinos is the extensive range of games available. From classic card games like poker and blackjack, table games like craps and roulette to innovative slot machines, there really is something for everyone. For beginners, it is advisable to start with games that are easy to understand and have low betting thresholds. You don't want to dive head first without knowing what you're doing or how to play. That's the quickest way to dig yourself a hole. Most online casinos offer free play or demo versions of games, allowing novices to familiarize themselves with the rules and mechanics without risking real money. This practice is an excellent way to gain confidence and develop strategies before venturing into actual gambling with real world money.
Most online casinos now offer Live Dealers, meaning players can give themselves the authentic feel of sitting down at a table and playing their favorite games. These Live Dealers have numerous bet sizes ranging from around $5 to the more VIP tables which offer bet sizes in the $100 plus range. Beginners will never run out of options of enjoyable games to play.
Responsible Gambling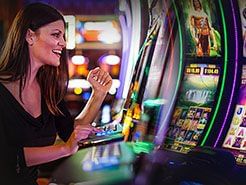 While online casinos offer excitement and the potential for real monetary gains, it is essential to approach gambling responsibly. Beginners should establish a budget and strictly adhere to it, avoiding the temptation to chase losses or exceed their limits. BET ONLY WHAT YOU CAN AFFORD TO LOSE. Remember that gambling should be fun and enjoyable. Don't allow certain Social Media influencers to trick you into thinking it's easy. It's not. Setting time limits, taking regular breaks, and recognizing the signs of gambling addiction are crucial elements of responsible gambling. Online casinos often provide resources and support for players seeking help, including self-exclusion options and contact information for gambling helplines.
Conclusion
Online casinos are a fun and potentially lucrative industry. We see the ads online and on TV. At the same time, this can be overwhelming, and beginners may have doubts about taking a chance playing. As beginners navigate the enticing world of online casinos, understanding the basics becomes paramount. By recognizing the unique features, legal considerations, security measures, game selection, and responsible gambling practices, novices can embark on their online gambling journey with confidence and enjoy an exhilarating experience while staying safe and responsible.